Uncomplicated training management with fluid learning experience
Learning Experience
End-to-end LMS platform focused on engagement.
+
At your fingertips
On-the-go training:
desktop and mobile platforms.
+
Indicator Management
Monitoring the results of training actions.
+
Tell me more about UOL EdTech's LMS platform for my company
Contact us
Please fill out the fields below and we'll contact you:
Striking a balance between tradition and cutting edge: a consistent and consolidated LMS platform that always brings innovative experiences.
0
businesses already use our LMS platform
0
completed training courses and programs
LMS Platform
Check out the key features of UOL EdTech's LMS Platform
Everything your company needs to offer a high-quality learning experience to your employees, combined with a consistent and secure technological base for managing indicators and results.
LMS Platform
Synchronous, asynchronous and hybrid training: your choice
You can even offer synchronous training and broadcast it via Teams or Zoom, or even allow your employees to do an asynchronous digital training whenever they want or combine the two
LMS Platform
Manage in-person training
In addition to offering digital training, our LMS Platform lets you manage in-person training from the moment employees sign up to automating the attendance list. Modernize and empower users to confirm their presence in training sessions through a QR Code reader available in our app.
LMS Platform
Streamline your assessment process
Stay up-to-date on your team's continuous development with a user-friendly assessment module.
LMS Platform
Gamification
In-game features such as scoring, ranking and rewards generate more engagement and interest from the general public. That is why our platform allows these game features to be applied in training actions and activities. Leverage team engagement in training sessions with these features
LMS Platform
Team building collaboration
Our LMS Platform has a space specially designed to encourage for collaboration and exchange among students. There, students can post media content, office files, videos and images to generate even more employee participation. This space also features social media features such as like buttons, voting and rankings. All of which can be used to support your company's knowledge management.
LMS Platform
Resume courses from where you left off
When logging into our LMS Platform, the "digital reminder" feature allows employee to pick up courses where they left off with one click.
LMS Platform
Smart agents
Our LMS Platform offers an engagement and communication feature. Custom communications are automatically forwarded to mobilize and promote adherence to training.
LMS Platform
Single Sign On (SSO)
SSO provides security and convenience by allowing users to use a single password to access all company resources as well as our LMS Platform. For IT leaders, it improves the organization's account management and reduces demand for help desk requests.
LMS Platform
Privacy and Security (LGPD)
Our LMS Platform complies with the General Data Protection Law (LGPD), offering top security and privacy features.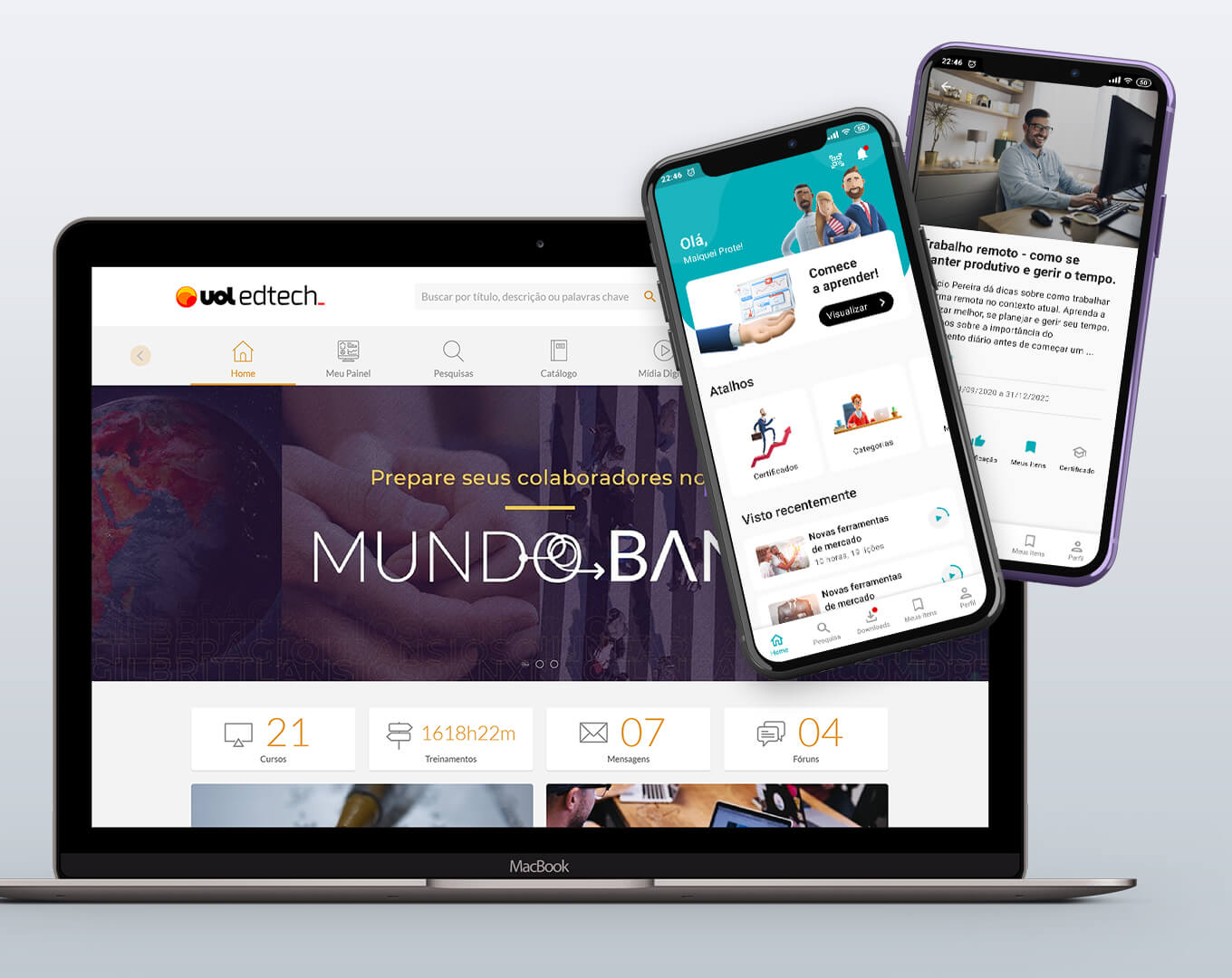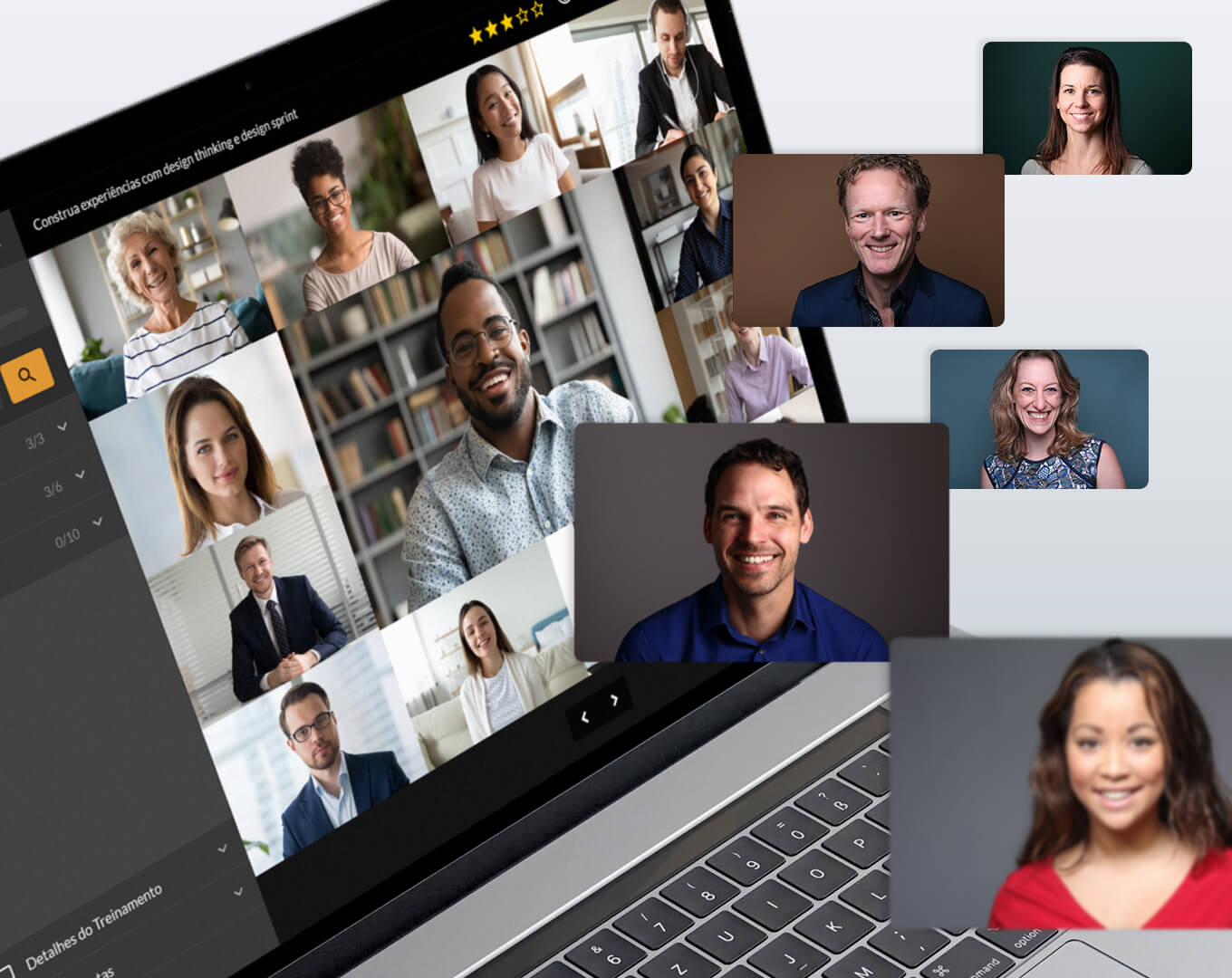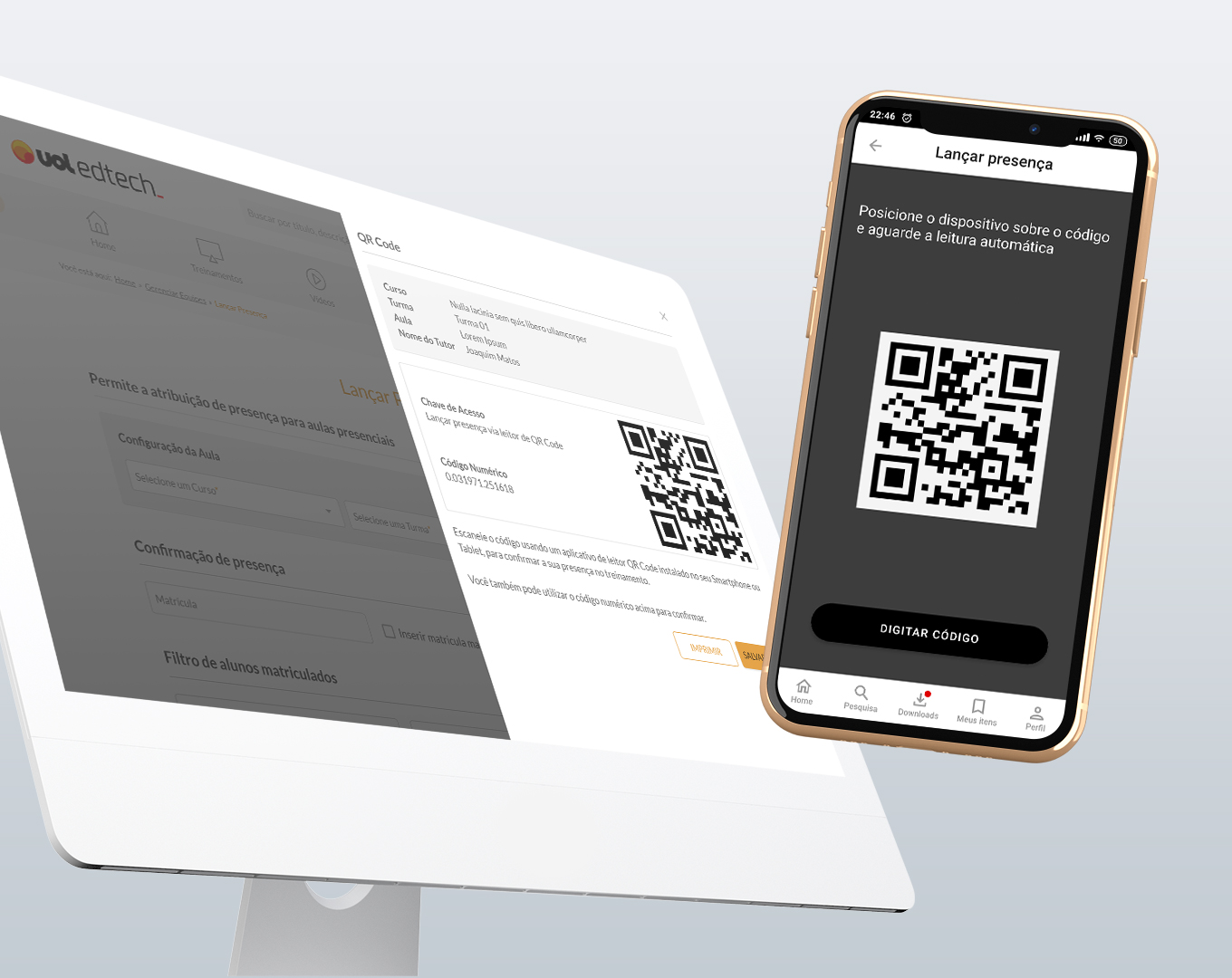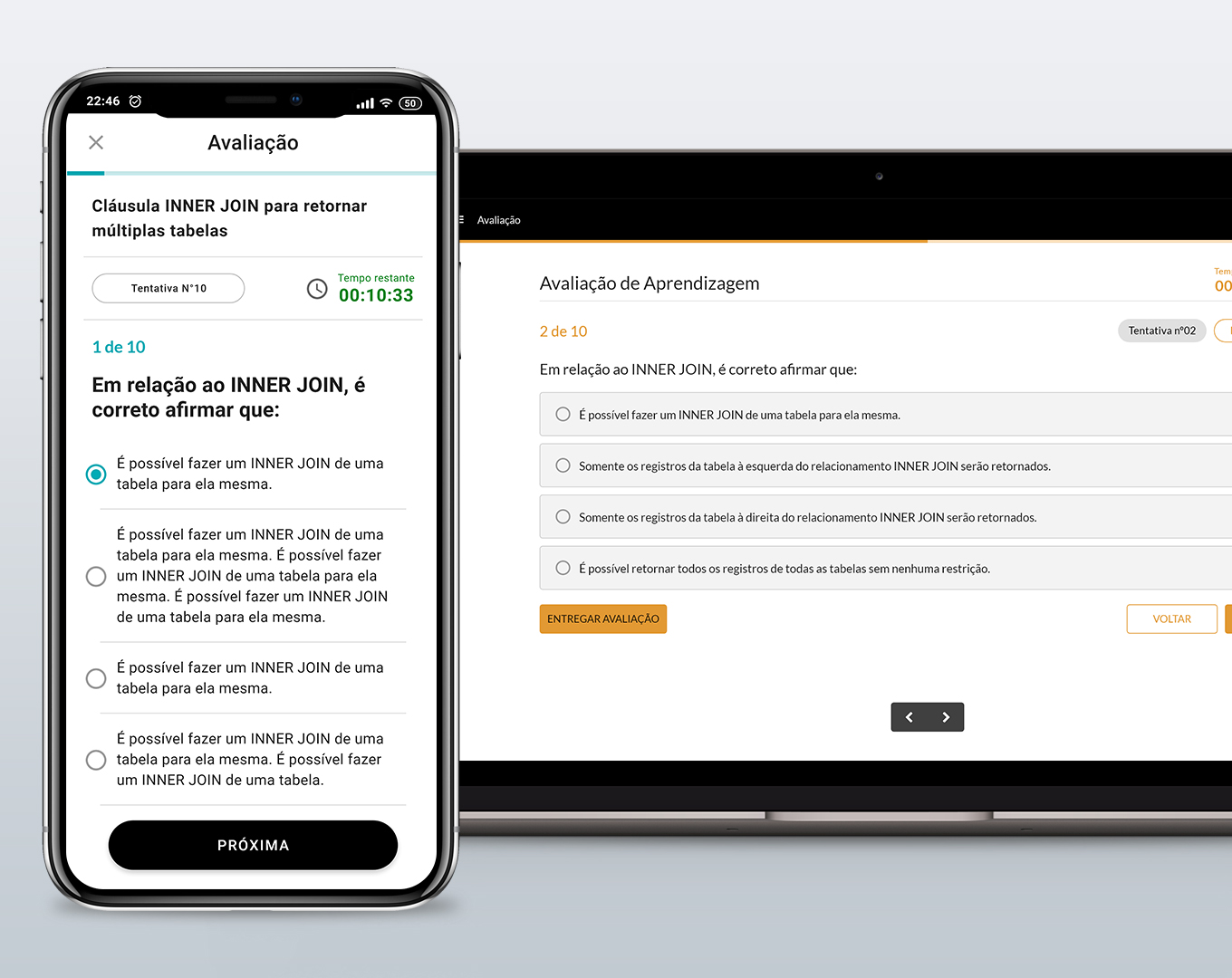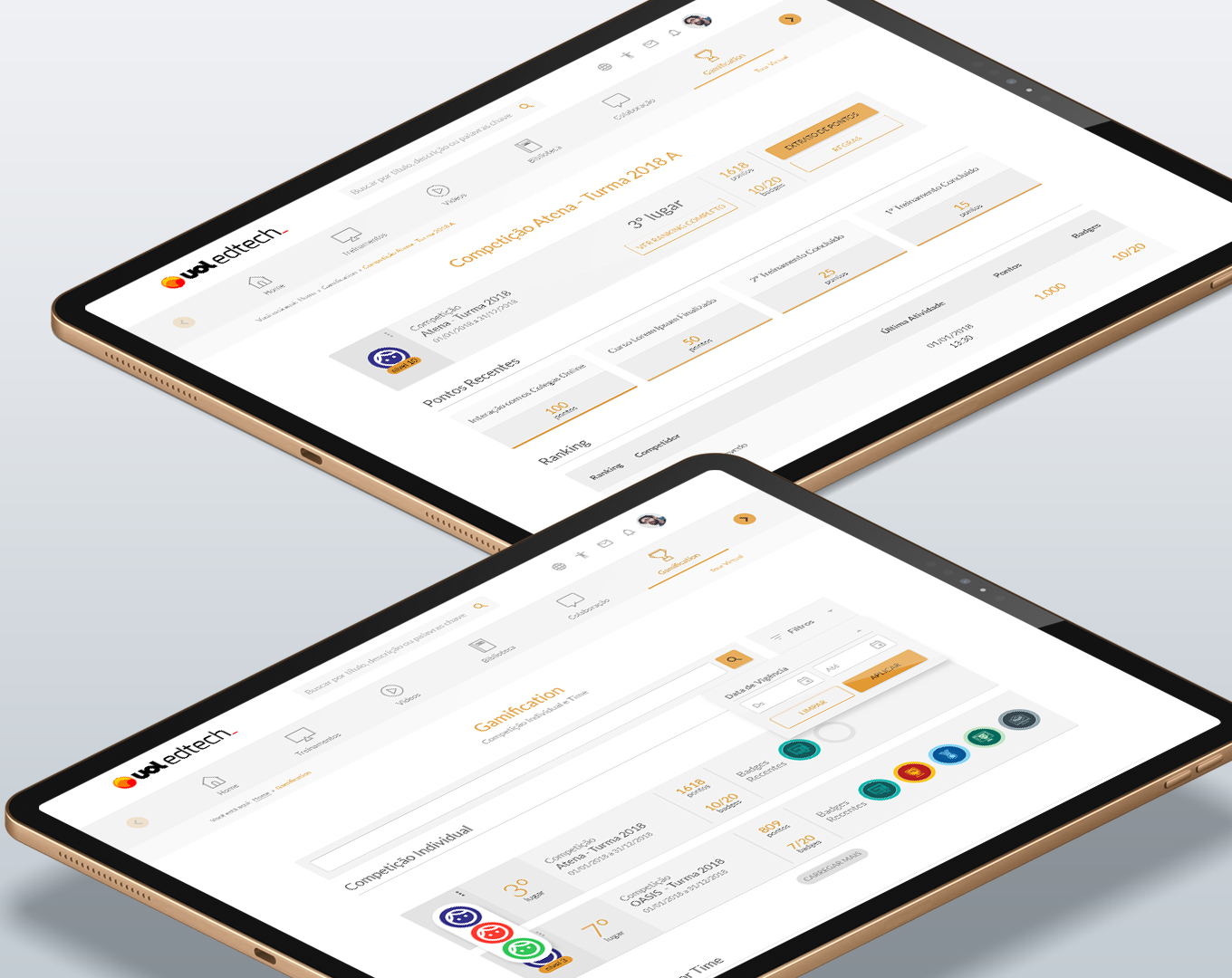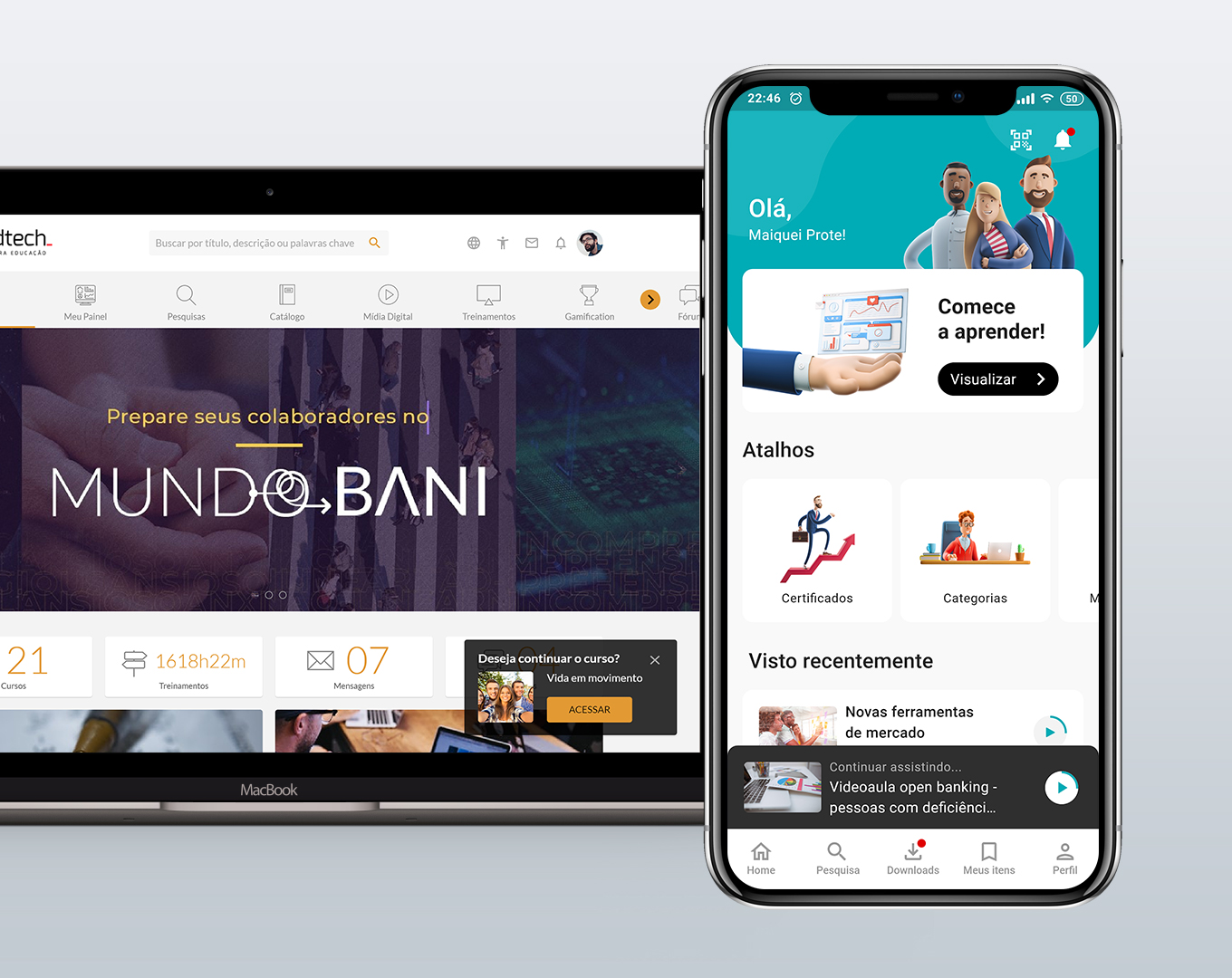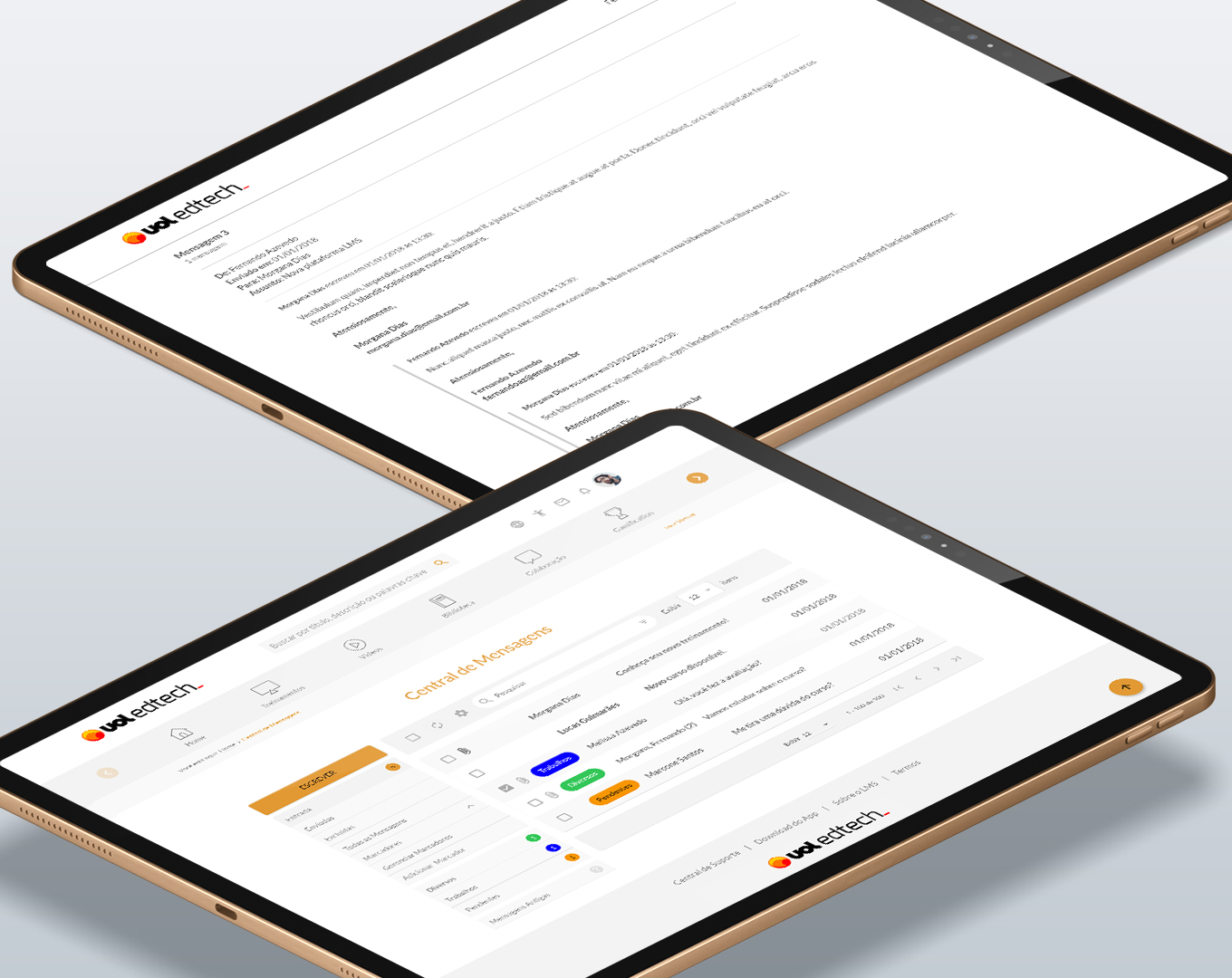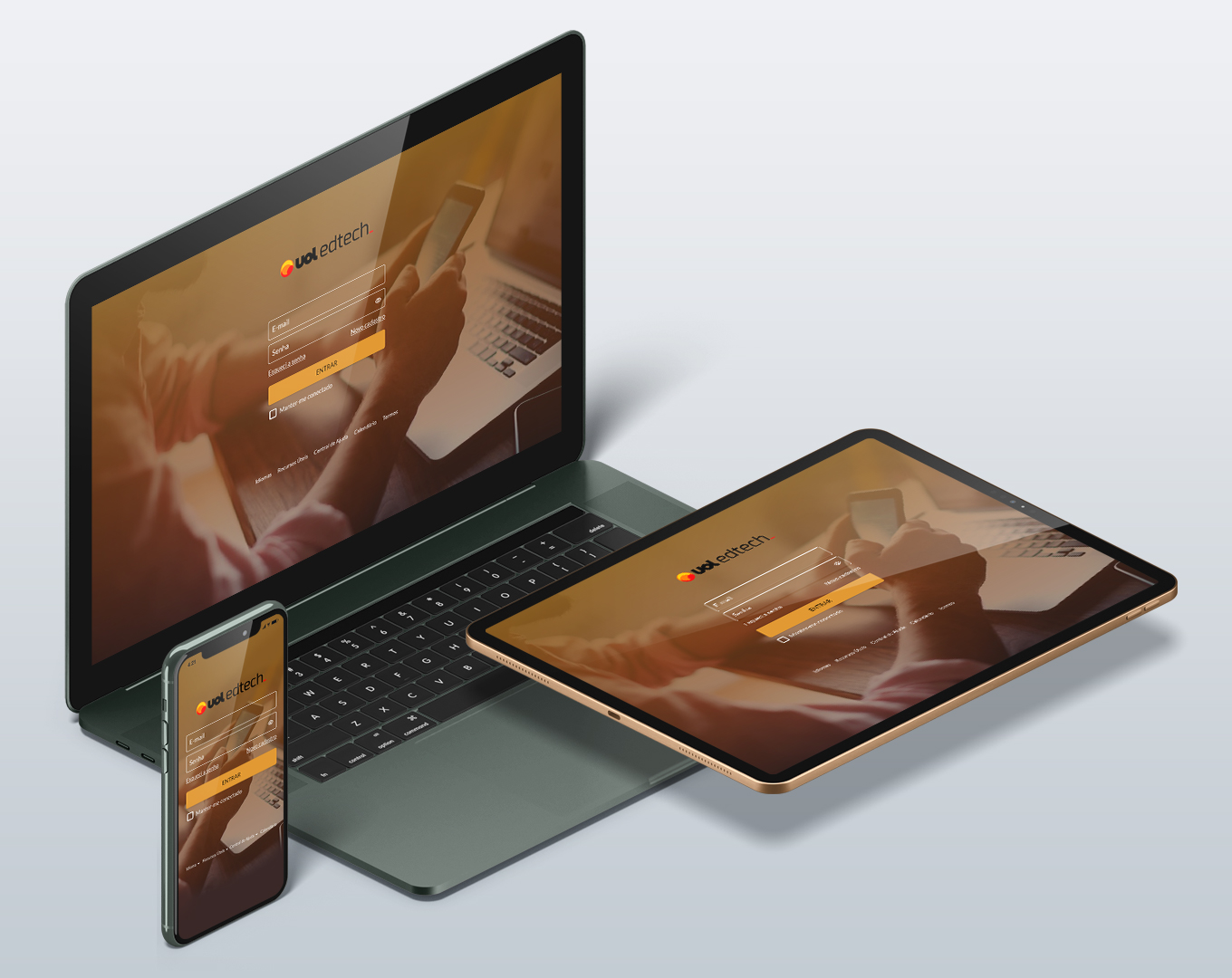 Tell me more about UOL EdTech's LMS platform for my company
Contact us
Please fill out the fields below and we'll contact you:
Testimonials
More than work, what connects us, what unites us, is the purpose of building a better world through education.

Ir. Manuir José Mentges
Vice Dean PUCRS
Now, we are starting to use digital more and more... Digital is here to stay, without a doubt.

Eduardo Aparecido da Silva
Claro
Since I couldn't afford a private prep course, I found Passei Direto, and it has everything I need to study for the entrance exam and for the ENEM. And it was thanks to Passei Direto that I got a full scholarship in a private nursing university.

Thais Eliza Jacinto
Nursing Student - Passei Direto
It used to be that it only made sense to have a platform if I had a very large or geographically dispersed company. That changed. Today, any company, regardless of size, needs a knowledge management platform, because it brings the individual closer to the learning process.

Gilmara Alvarado
Banco ABC
The SapiênCia content collection offers titles that are mostly in line with extremely essential, top trending skills. They are short learning objects like knowledge pills that allow people to consume several of these in a short time span.

Michelle Wizemberg Dentes
AFYA
The LMS Antena Platform allowed us to design a pedagogical strategy aligned with the needs of our business partners, who are not company employees and required a different approach. The tool does what it sets out to do, and supports the latest technology solutions for corporate education.

We had the opportunity to scale our training program through the automation that the platform provides and this was one of the most important points that helped with training at Loft.