Our OPM model is built on 3 pillars
Product
High-Quality Digital Learning Experience.
+
Technology
Proprietary technology supporting the entire operation.
+
Digital marketing and Sales
Enrolling students in Brazil and worldwide.
+
I want my University to be a UOL EdTech partner
Contact us
Please fill out the fields below and we'll contact you:
UOL EdTech is a pioneer in OPM in Brazil, building partnerships with major Universities to offer 100% online, high-quality educational programs that use the best in education technology.
0
students enrolled in Brazil and abroad in the last few years
0
graduate and MBA programs offered in our projects
0
new student enrollment growth rate
OPM Partners
PUCRS
Pontifícia Universidade Católica do Rio Grande do Sul (PUCRS) is one of Brazil's most traditional higher education institutions. It will celebrate 73 years in 2021, and its history is marked by a constant search for excellence in teaching, research and extension.
OPM Partners
FIA
Fundação Instituto de Administração (Management Institute Foundation, or FIA), was founded in 1980 by professors from the Business School at University of São Paulo (USP). Over the course of its 40-year history, it has gained notoriety as one of the best Business Schools in Brazil and the world. Now, FIA steps into a new frontier with FIA ONLINE.
OPM Partners
UNINASSAU
Centro Universitário Maurício de Nassau (Maurício de Nassau University Center, or UNINASSAU) is one of Brazil's top higher education institutions. Founded in 2003, in Recife, Pernambuco, the Institution is represented in more than 50 cities in the North, Northeast and Midwest regions of the country, offering in-person teaching and distance learning. Its curriculum has hundreds of undergraduate, graduate, tech and extension courses in a wide range of fields.
OPM Partners
UNESC
UNESC is a community university with a strong reputation for research, master's and doctoral programs, in addition to lato sensu (non-degree) graduate courses, offering programs in a wide range of fields. For 52 years, it has been deeply engaged in the economic, social, environmental and scientific development of society and the country. Now with UNESC Digital, it also offers a 100% online teaching program.
OPM Partners
Escola Nacional da Magistratura / AMB
The Escola Nacional da Magistratura (National Judiciary School, or ENM), an institution linked to the Brazilian Judiciary Association (AMB), chose UOL EdTech as a partner to operate its 100% online training programs. For almost seven decades, it has overseen the entire training for the Brazilian judiciary, consisting of 98 schools around the country, in addition to offering courses in Brazil and abroad.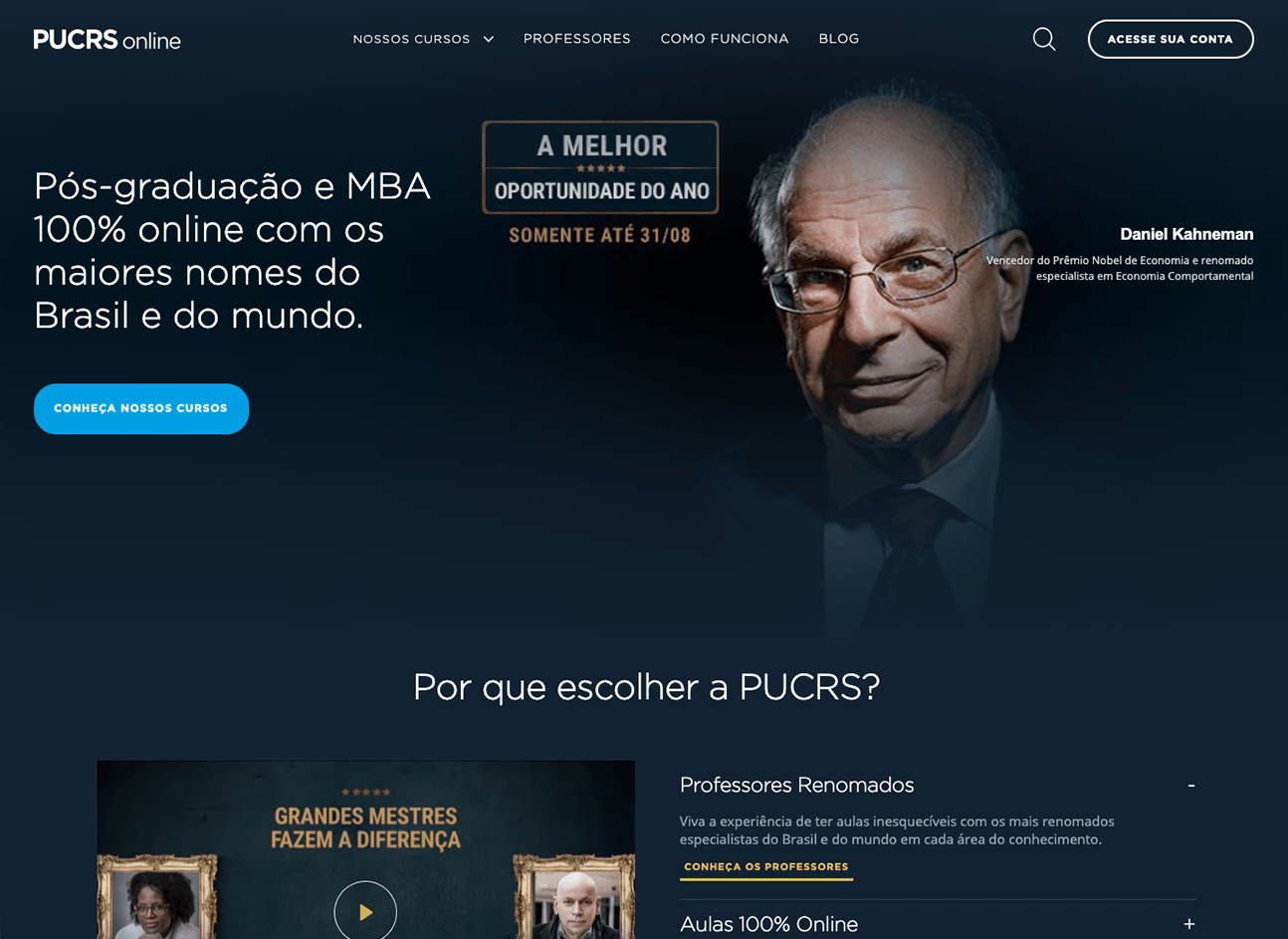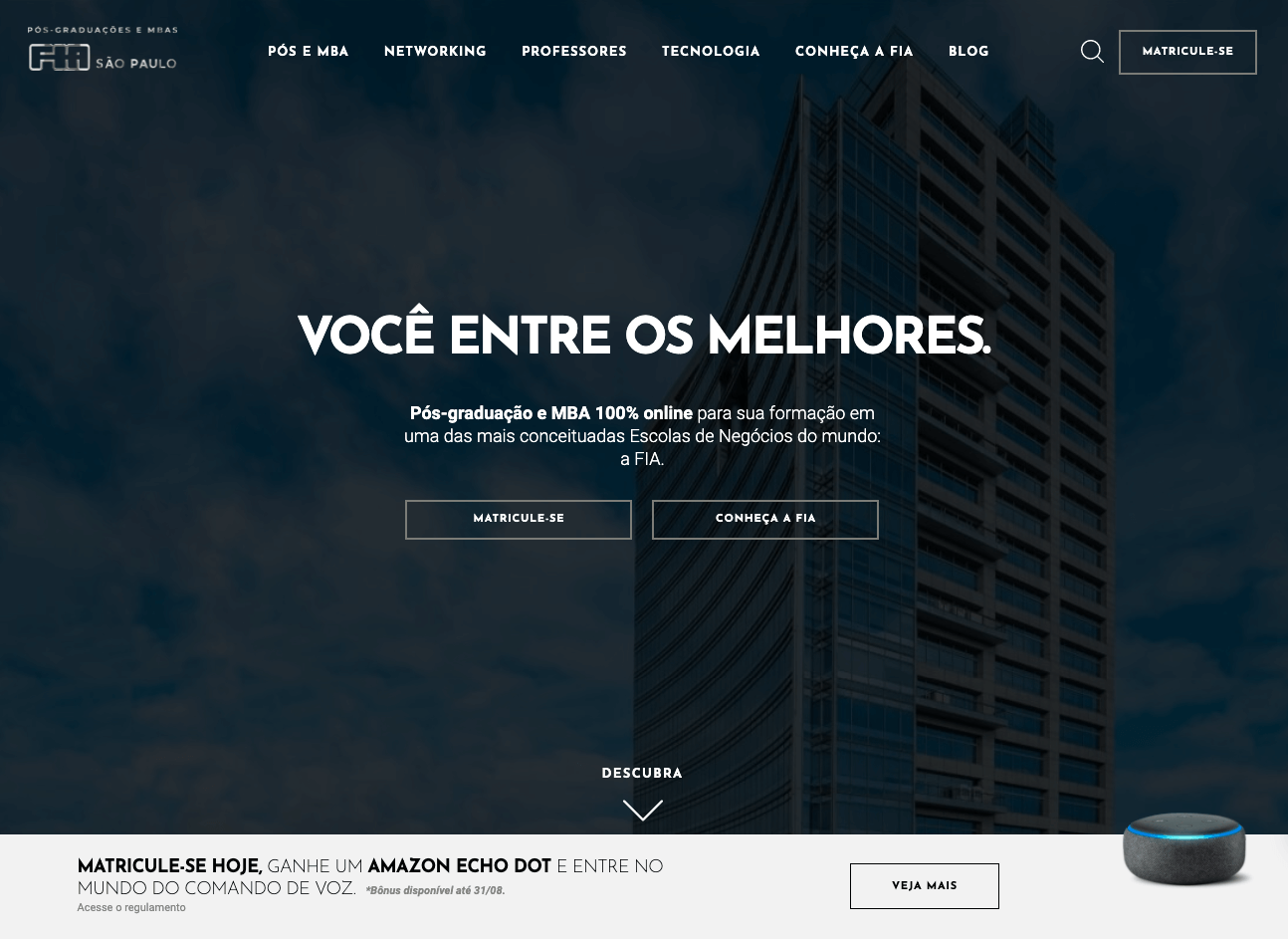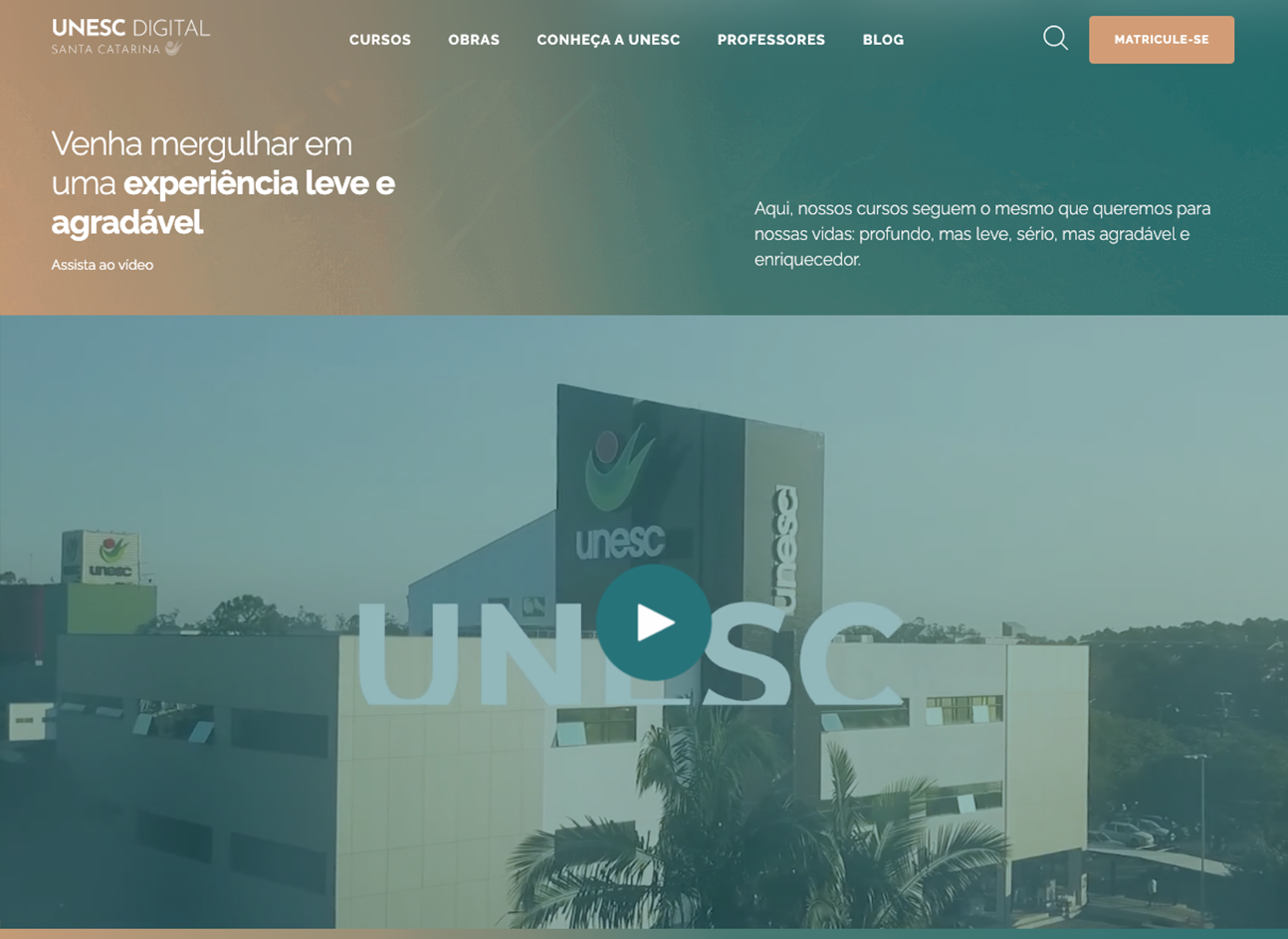 TECHNOLOGY PLATFORM
The classroom has changed
_
Renowned and cutting-edge teaching institutions alike need a platform that meets their needs, conceived and developed to offer the best digital learning experience, with a design centered on the user's needs, and infrastructure and security built for the digital world.
APP
To study on the go
_
App with the features most requested by students, such as downloading classes and watching them offline, listening to the audio tracks of classes, sharing your favorite clips with friends, casting from your phone to your TV.
Acessibility
Integration with voice assistant
_
In projects featuring UOL EdTech technology, users can access the content of their classes using voice commands.
* Skill integrated with Amazon Echo Dot.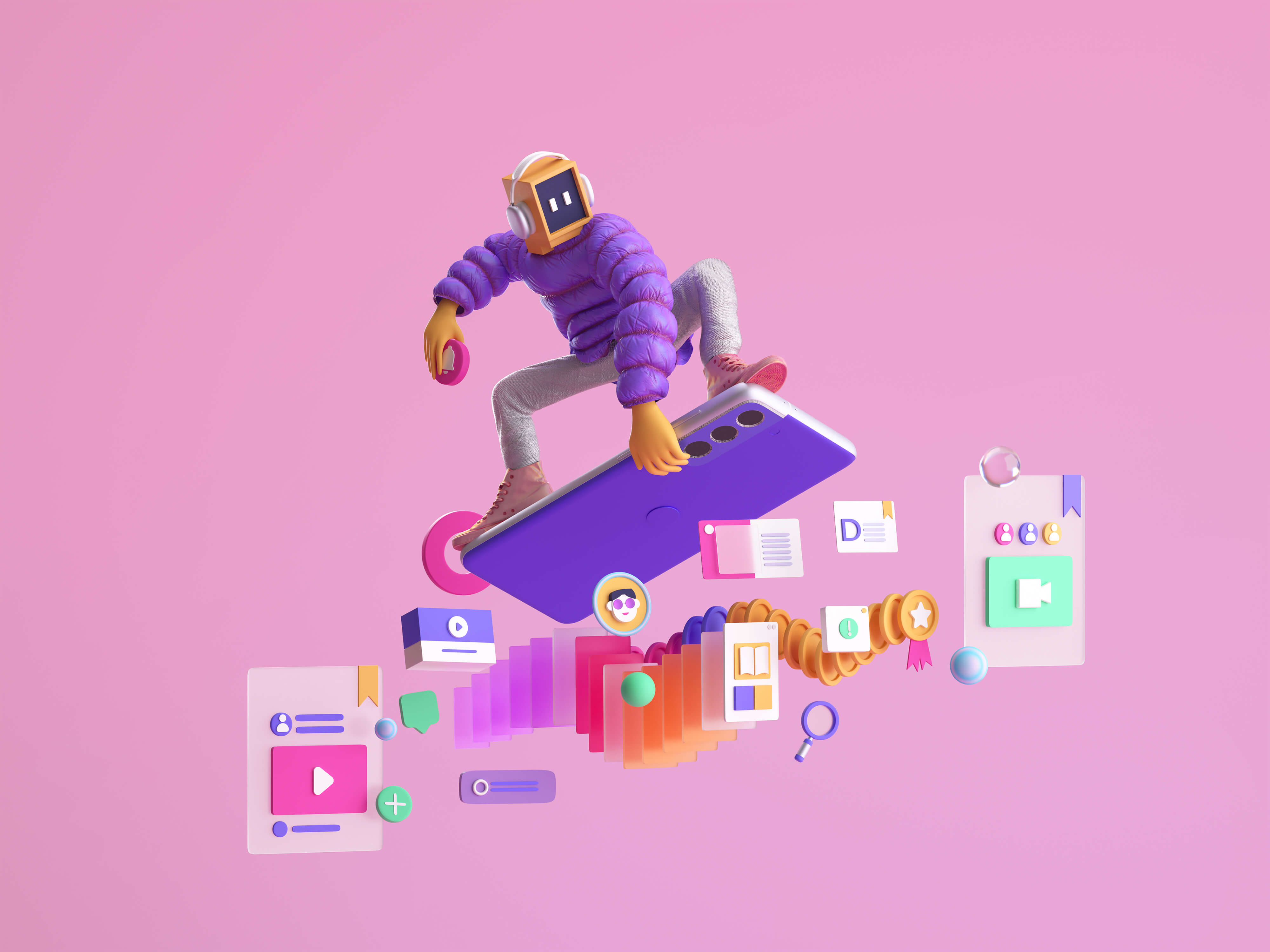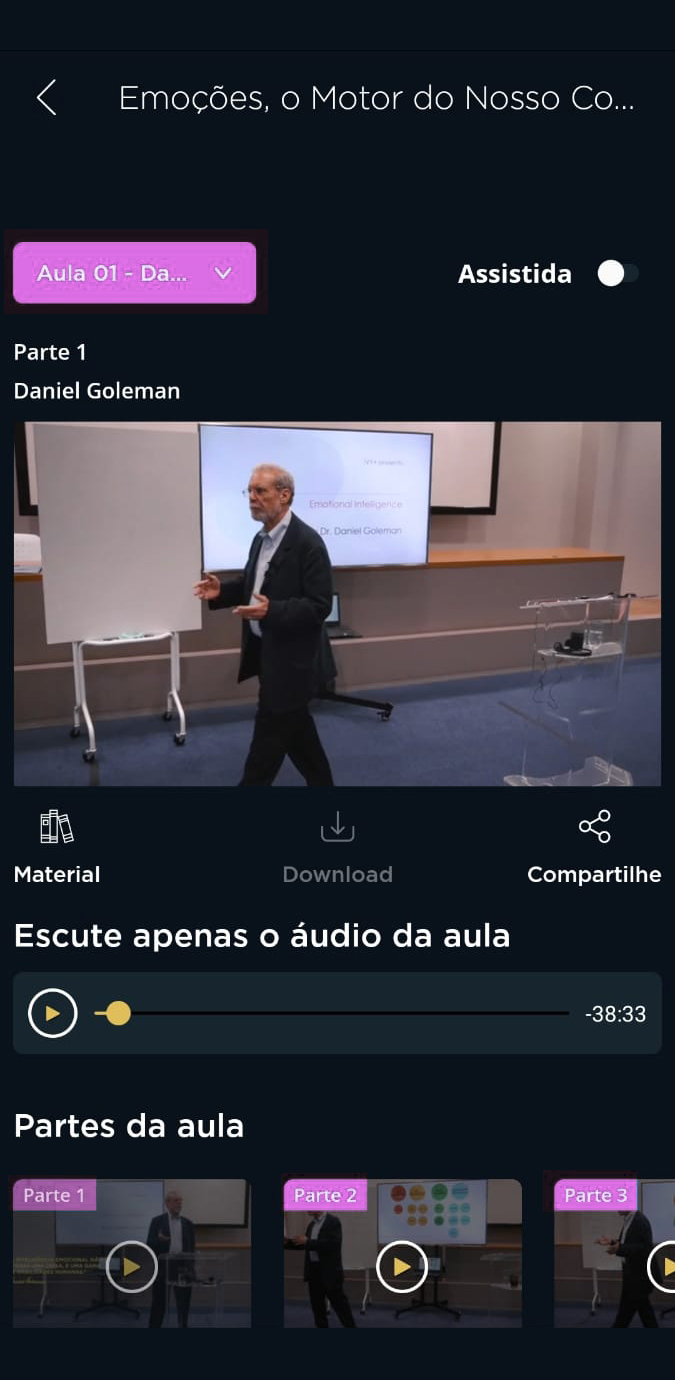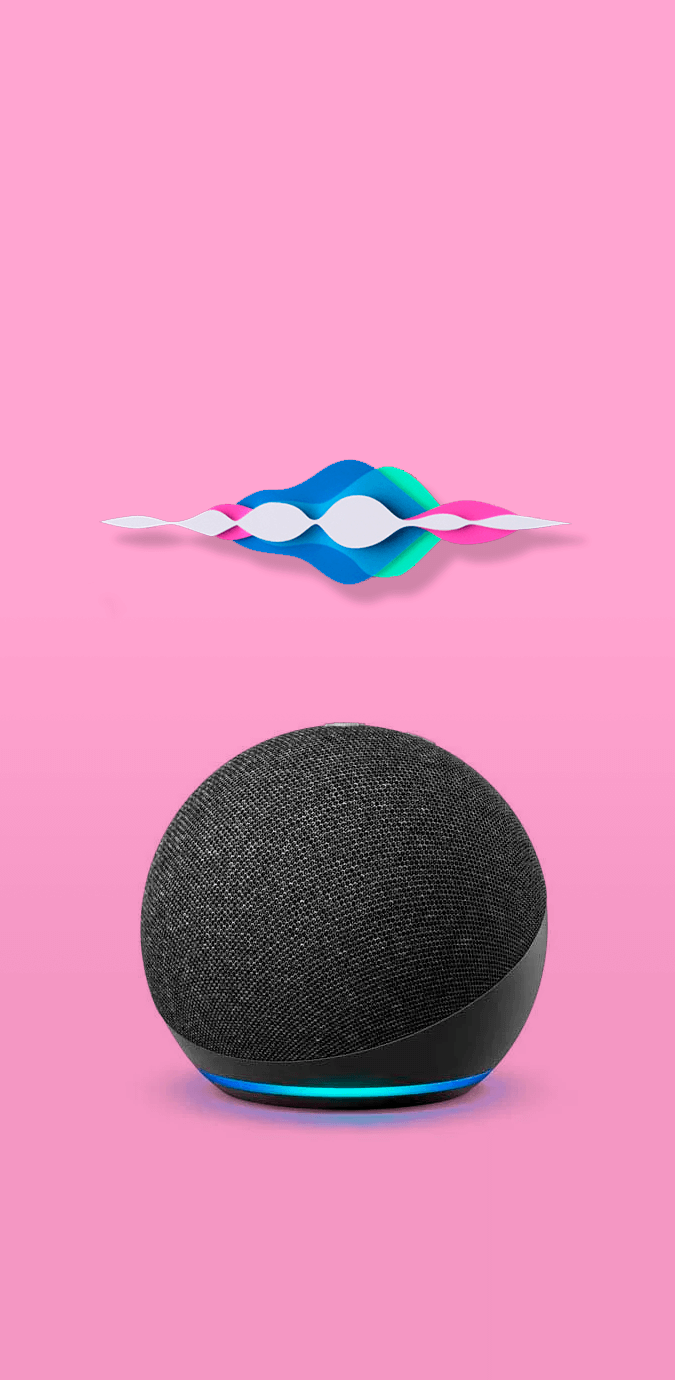 Testimonials
More than work, what connects us, what unites us, is the purpose of building a better world through education.

Ir. Manuir José Mentges
Vice Dean PUCRS
Now, we are starting to use digital more and more... Digital is here to stay, without a doubt.

Eduardo Aparecido da Silva
Claro
Since I couldn't afford a private prep course, I found Passei Direto, and it has everything I need to study for the entrance exam and for the ENEM. And it was thanks to Passei Direto that I got a full scholarship in a private nursing university.

Thais Eliza Jacinto
Nursing Student - Passei Direto
It used to be that it only made sense to have a platform if I had a very large or geographically dispersed company. That changed. Today, any company, regardless of size, needs a knowledge management platform, because it brings the individual closer to the learning process.

Gilmara Alvarado
Banco ABC
The SapiênCia content collection offers titles that are mostly in line with extremely essential, top trending skills. They are short learning objects like knowledge pills that allow people to consume several of these in a short time span.

Michelle Wizemberg Dentes
AFYA
The LMS Antena Platform allowed us to design a pedagogical strategy aligned with the needs of our business partners, who are not company employees and required a different approach. The tool does what it sets out to do, and supports the latest technology solutions for corporate education.

We had the opportunity to scale our training program through the automation that the platform provides and this was one of the most important points that helped with training at Loft.